Marilynn Baeyens DVM
Katie Baeyens DVM
Blair Willman-Hauk DVM
Mona Griffin DVM
Dr. Marilynn Baeyens

received

her DVM from Michigan State University in 1975. She ranked near the top of graduating class and received the outstanding Small Animal Medicine Award for her class. After graduation she moved to Little Rock, Ar and joined a small

animal

veterinary practice as an associate veterinarian. She continued in this capacity for 38 years. During that period she took on a second job as the veterinarian for the Little Rock Zoo. She retired as the zoo vet two years ago after 30 years of service.
Dr. Baeyens is widely recognized by her clients and fellow veterinarians as being one of the finest veterinarians in Arkansas. She was honored in 2010 as the Arkansas Veterinary Medical Association Veterinarian of the Year by her colleagues. During her years in practice she has devoted a good deal of her time and expertise working with state and local authorities on wildlife rehabilitation, an endeavor that she is passionate about. 
In addition to being an outstanding practitioner, she has many personal attributes that set her apart. She is friendly, highly principled an

d

 completely devoted to the well-being of her patients. She has many devoted clients that wouldn't consider taking their pets anywhere else. 
In her leisure time (what little there is!) Dr. Baeyens enjoys horseback riding, being with her two Border Collies and helping her husband run their cattle ranch in Western Arkansas.
Dr. Katie Baeyens earned her DVM from LSU in 2008. Since graduation she has been an associate veterinarian in a small animal practice. She grew up in an environment populated by animals including horses, cattle, rodents, birds, reptiles and of course dogs and cats. Her primary goal in life was to follow in her mother's footsteps and become a veterinarian and some day practice veterinary medicine with her mother. She achieved her second goal when she became part of the Baeyens Hauk Veterinary group.
 Dr. Katie is an excellent surgeon and diagnostician and has a great rapport with her clients and their animals. She is described by her friends, clients and fellow veterinarians as being a tireless worker completely devoted to becoming the best she can be. She is an avid reader of the veterinary literature and is determined to stay abreast of the latest technologies and trends in her science.
She is an active member of the American Veterinary Association and the Arkansas Veterinary Association.
In her spare time she enjoys riding and taking care of her horses and hanging out with friends. She also is devoted to her three Border Collies ( Will, Runt Boy and Matt) and a large group of strays and abuse cases that have ended up living with her. You can seldom find her without one or two of her dogs close by, whether at work or at home.
Dr. Blair Willman-Hauk was born and raised in the small farming community of Lonoke, Arkansas.

 

Dr. Hauk's fondest childhood memories are those of rescuing abandoned animals on her father's farm.

 

Helping these animals sparked a strong desire to become a veterinarian.

 

To fulfill her goal, Dr. Hauk studied biology at Southern Methodist University and attended Louisiana State University, where she graduated with a degree in veterinary medicine.
After veterinary school, Dr. Hauk was selected for an internship in veterinary medicine and surgery at Alameda East Veterinary Hospital in Denver, Colorado, which is the home of Animal Planet's Emergency Vets.

 

During the internship, she was featured in two seasons of Animal Planet's E-Vet Interns.

 

Dr. Hauk is currently a regular guest on local TV stations, KARK and Fox 16, where she encourages pet adoptions from shelters and educates the public about better caring for their pets.  
Dr. Hauk is very grateful to be able to fulfill her life-long dream of being a veterinarian.

 

She especially loves diagnosing difficult problems and treating sick pets.

 

In Dr. Hauk's free time, she enjoys outdoor activities such as biking, boating and snow skiing with her wonderful husband, Hunter, and amazing son, Sterling.

 

She also loves just relaxing at home with her cats, "Bobby and Boots" and dogs, "Winston and Little Dog."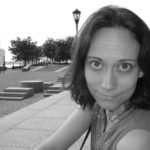 Dr. Mona Trickey Griffin is a native of Sherwood and graduate of Sylvan Hills High School. She studied humanities at Harding University, during which time she studied and worked abroad in Italy, London, and West Africa. She taught drama at an international school in Indonesia for 6 years before moving to New York to follow her dream of becoming a veterinarian. She worked as a veterinary assistant in New York City while completing a certificate in pre-health sciences at Columbia University. She earned her DVM from Cornell University in 2017.
Dr. Griffin is thrilled to be joining the Baeyens-Hauk group. She has a passion for feline medicine and for making each cat's visit to the vet as low-stress as possible. Her hobbies include acting/directing, snorkeling, family history, and art. She also enjoys afternoon naps with her cats Katie and Basil.